We provide direct investments and advisory services to a wide variety of global companies.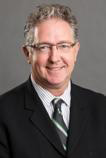 John Chiplin, Ph.D.
Founder and Managing Director
John Chiplin, PhD, has significant international experience in the life science and technology industries, from both an operational and investment perspective. Recent transaction experience include: Acacia Pharma (Euronext IPO), Scancell plc (UK capital raise), Benitec Biopharma (US IPO), Adalta and Sienna Diagnostics (Australian IPO's), FVSystems (acquired by GoDaddy), Ignite Group (MBO), Medistem (acquired by Intrexon), Arana (acquired by Cephalon) and Domantis (acquired by GSK). Prior to Newstar, John was head of the $300m ITI Life Science Fund, based in the UK. He is currently Chairman of the Board of Biotherapy Services (as a representative of Foresight Group), N4 Pharma plc and Scancell Holdings plc. He also serves on the Boards of Australian public company, Regeneus and US private company Batu Biologics.
Paulo Ferraz
Director, BRICS/Emerging Markets
Paulo Ferraz has pioneered the introduction of Information Technology in a variety of fields and markets around the world for more than three decades. He was the executive in charge of introducing internet-based educational technologies in the U.S. and social networks for education in Asia and Latin America. Mr. Ferraz was CEO of technology companies in education and life sciences and has extensive experience in complex negotiations involving emerging markets and strategic intellectual property assets. Mr. Ferraz studied Electrical Engineering and Information Systems at UFMG – Minas Gerais Federal University in Brazil.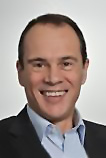 Cliff Holloway, Ph.D.
Director, Newstar Ventures Pty Ltd
Cliff Holloway is CEO of Scancell Hoildings plc and has also held leadership roles in other NSV portfolio companies such as Benitec, Sienna Diagnostics and Arana Therapeutics. Based in Oxford, Cliff holds degrees in Pharmacy(BPharm) and Medicinal Chemistry (PhD) from the University of Nottingham, UK
Jennifer Hurst
Chief Financial Officer
Jennifer runs all aspects of Newstar's financial operations and previously worked in senior business development roles at Becton Dickinson, Accelrys, and CR Bard. Jennifer is a Biology graduate of The University of New Mexico and worked as a senior research associate at Harvard Medical School.
Amy Louise
Account Executive

Amy has specialized in marketing consulting for several successful start-up companies in the music, fashion, and lifestyle industries. New to venture capital, Amy brings her experience and aptitude for brand storytelling, content strategy, and interpersonal skills to Newstar Ventures, taking on administrative as well as creative projects and planning.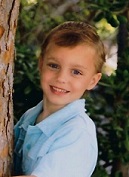 Owen Lewis Chiplin
Entrepreneur in Training
Owen is the youngest Venture Capitalist in the world and really wanted to be on this website. His interests include Airplanes, Geography and Minecraft.