Newstar Ventures is currently raising a new fund NSV(Fund II) focused on Life Sciences, Energy/Environmental and the Tech Economy.
The Future is Clean. The Future is Healthy. The Future is Digital.
The world we live in is undergoing dramatic changes. Newstar Ventures is launching a second fund (NSV Fund II) to identify early stage opportunities throughout the innovation spectrum in three main categories:
-Life Sciences
-Tech Economy
-Energy/Environmental
The strong investment team behind NSV Fund II takes a longer-term view that helps navigate uncertainty in the future, while addressing the creation of a more diverse finance market that unlocks growth and innovation across the UK smaller businesses ecosystem. The founding partners of NSV Fund II are: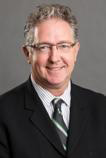 John Chiplin, Ph.D.
Managing Director and Life Science Partner
John Chiplin, PhD, has significant international experience in the life science and technology industries, from both an operational and investment perspective. Recent transaction experience include: Acacia Pharma (Euronext IPO), Scancell plc (UK capital raise), Benitec Biopharma (US IPO), Adalta and Sienna Diagnostics (Australian IPO's), FVSystems (acquired by GoDaddy), Ignite Group (MBO), Medistem (acquired by Intrexon), Arana (acquired by Cephalon) and Domantis (acquired by GSK). Prior to Newstar, John was head of the $300m ITI Life Science Fund, based in the UK. He is currently Chairman of the Board of Biotherapy Services (as a representative of Foresight Group), N4 Pharma plc and Scancell Holdings plc. He also serves on the Boards of Australian public company Regeneus and US private company Batu Biologics. John's BPharm and PhD degrees are from Nottingham University.
Tony Amor
Energy/Environmental Partner
Tony Amor has spent over 40 years in senior executive positions, primarily in the energy industry. He has extensive international business experience and has led or been actively involved in financing and M&A transactions valued at more than $5 billion. He has also been a Director and has chaired Board Committees in a wide range of publicly traded, privately held and professional organizations. Working initially for Shell International, he then headed or advised several renewable energy companies in the geothermal, wind, solar and biofuels sectors. Over the last 20 years, he has focused on investing, directly and for private equity funds, in early stage energy, water and environmental technologies. Based in the San Francisco Bay Area, Mr. Amor visits the U.K frequently. He has a BA from Cambridge University and an MBA from Harvard Business School.
Paulo Ferraz
Tech Economy Partner
Paulo Ferraz has actively invested in the Tech Economy for the past 30 years across different industries around the world, including Education, Healthcare, Digital Media, and Social Networks. As founder, CEO, Director, and Advisor Paulo contributed to build shareholder value to a number of start-ups and early stage companies, using his experience in Intellectual Property, Artificial Intelligence, Big Data/Analytics, and Online Education to sustain growth, expand operations, and advance Tech Economy in the US, Europe, Asia, and Emerging Markets. Paulo studied Electrical Engineering and Information Systems in Brazil at UFMG – Minas Gerais Federal University, and started his Information Technology career in the 80's working 10 years for Minneapolis-based Control Data Corporation at a variety of technical and marketing levels. Paulo is also involved with social enterprises fostering education in emerging markets.